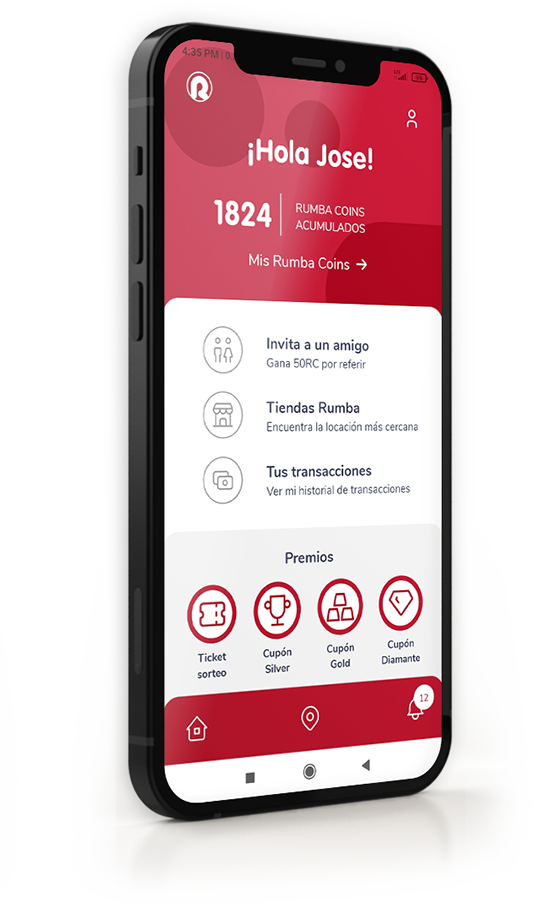 Download Rumba App
Connect to RUMBA MONEY CENTERS and always take us with you
Earn
Rumba coins
with each of your transactions!

REWARDS
Redeem the Rumba Coins earned for coupons of $ 2, $ 5 and $ 10. Acquire tickets to enter a weekly raffle for $250. sorteos semanales de $250.

REFERRAL PLAN
Earn Rumba Coins for inviting your friends and family to use our App.

LOCATIONS
Easily find the nearest RUMBA location.
Don't know how to redeem your Awards?
Start enjoying all the benefits of being a preferred customer.
Step by step